D2L contracted a third-party agency to develop a new visual style for the product. They delivered a basic style guide and some hero pages (it was just a short engagement). After that it was up to us to turn their artifact into a living system that would contain the necessary details for designers to work with.
I led the creation of an internal resource to host the system, and developed and documented the design system fundamentals on which components would be built. I also developed processes for how to contribute to the system, so that there could be a sense of shared ownership.
Layout & Spacing
Colour palette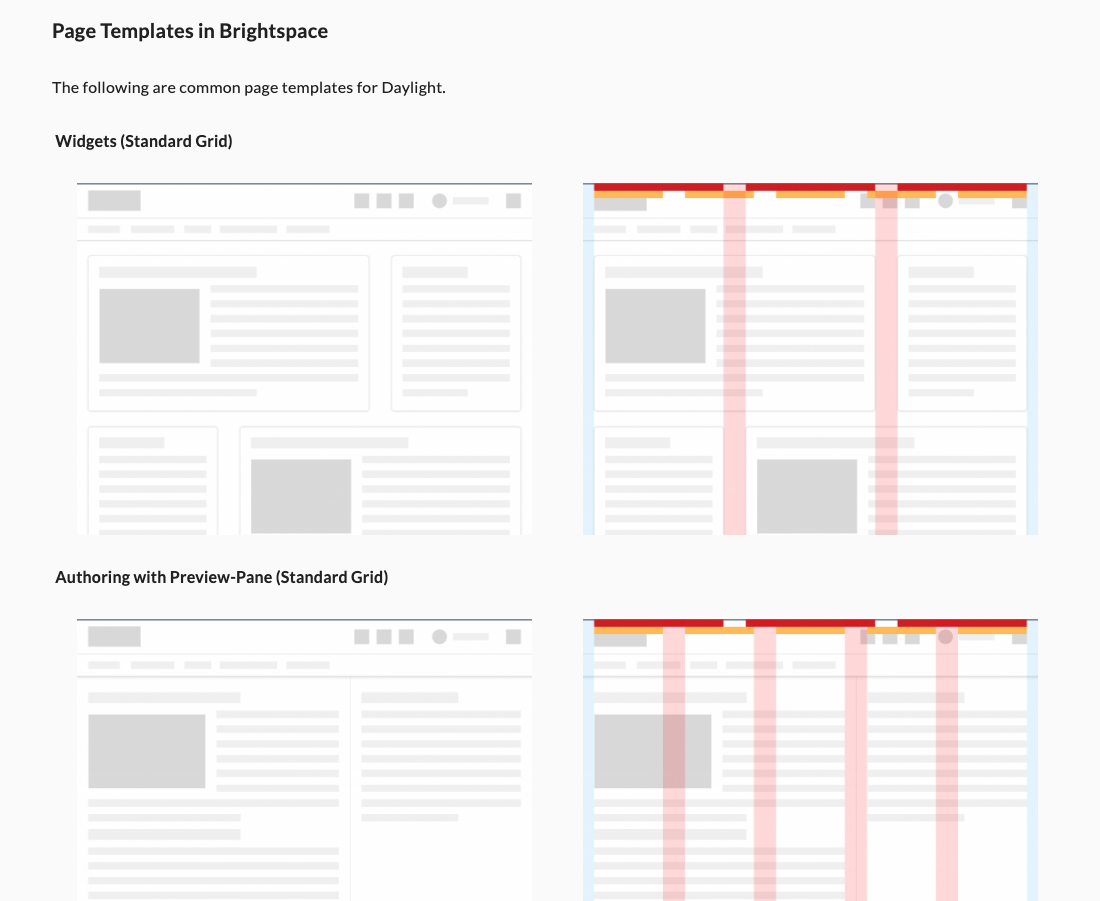 Grid system
A helpful flowchart I created for designers to navigate the question of whether or not to ignore the design system.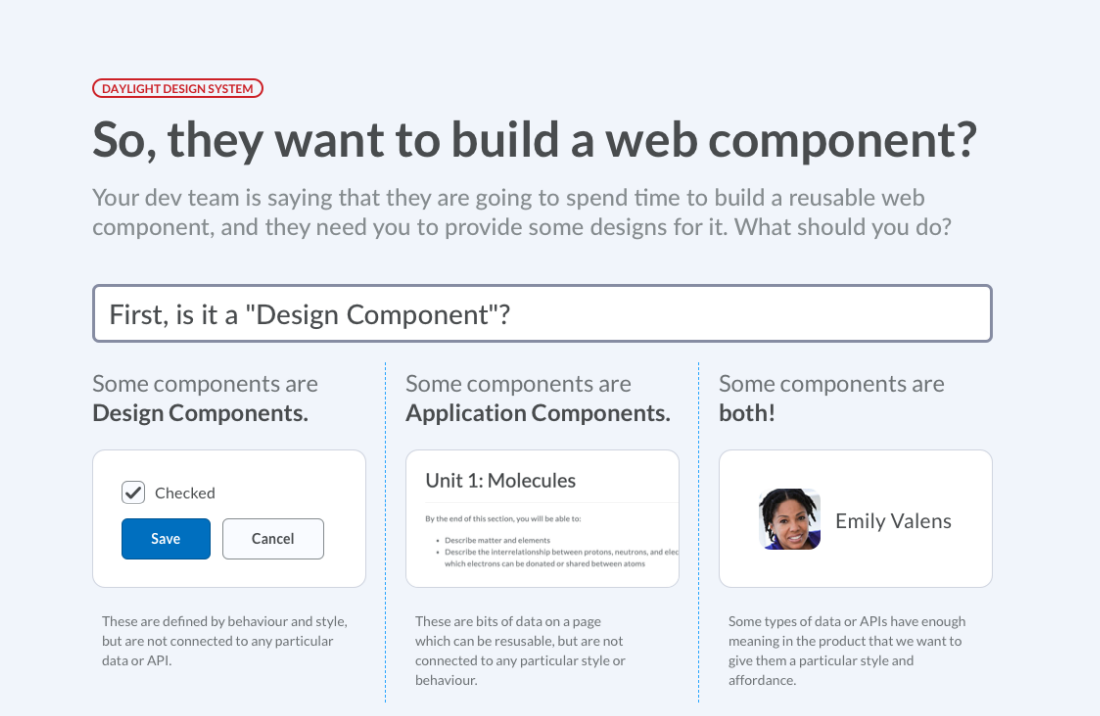 Clarifying what developers mean when they say "component" vs. what designers mean.